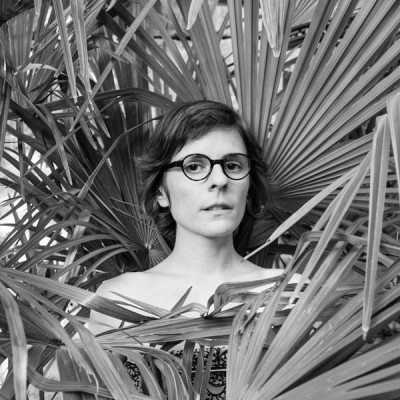 Sa Biographie
FRANCAIS // Ma démarche photographique d'auteure à fort caractère narratif revendique une approche documentaire, hautement humaine des sujets auxquels je me consacre en France ou à l'étranger.

Photographe indépendante basée en France, je m'intéresse à l'homme dans son milieu. Je réalise des voyages de reportages au cours desquels je documente le quotidien de communautés peu conventionnelles ou alternatives parfois en lien avec des questions identitaires et leurs représentations. Mon empreinte photographique engagée se situe à mi-chemin entre le photoreportage et la photographie d'auteur.

Cette démarche demande beaucoup de temps et d'empathie ; j'estime que pour documenter la vie de l'autre, il faut avant tout prendre le temps de le connaître.

Mes projets éditoriaux personnels et travaux de commande sont diffusés dans la presse française et internationale The Washington Post, Stern, GEO, The Guardian, Newsweek Japan, Paris Match, Le Monde, Le Monde des Religions, Vanity Fair, L'Obs., Days Japan.

Diffusée par Divergence, je suis représentée par l'agence Parralelozero à l'étranger. Je fais partie du réseau des femmes photographes Women Photograph.

ENGLISH // As a French freelance photographer, I've covered stories around the world dealing with alternative and unconventional communities, innovative approaches to shifting visions and localities, identity and representation, and unsung pioneers.

My process requires patience and empathy. I aspire to make work which may persist and linger beyond the temporal breaths of their actors, and myself; that every story is a continuation of a longer interwoven dialogue where my photos exist merely as potential points of entry.

To this end, my approach to photography, pure documentary inhabiting somewhere between photojournalism and fine art, seeks to explore the agencies of its subjects, their voices and methods of self-expression. Each story, a form of collaboration we share, an affirmation of an intensely intimate, secluded or amusing experience of personal narrative.

My work consists primarily of personal photographic and editorial projects diffused in French and international press as well as exhibitions. My images and texts have recently been published in Stern, GEO, The Guardian, The Washington Post, Newsweek Japan, Paris Match, Le Monde, Le Monde des Religions, Vanity Fair, L'Obs., Days Japan. In 2018, I along with two journalists were awarded laureates of the Health Journalism Grant given by the European Journalism Centre in partnership with the Bill & Melinda Gates Foundation.

I am currently represented by the collective photography agency Divergence Images in France as well as the agency Parallelozero abroad. I am also a represented photographer included in the photo network Women Photograph.